Posted Wednesday, November 02, 2005
Livin' No-So-Large: Windows Live on a Mac

Of course, I didn't expect Microsoft's newly announced Windows Live site to deliver a rapturous experience on a Mac—it isn't intended to. But when I went to the site today to check it out, I expected a little more than this.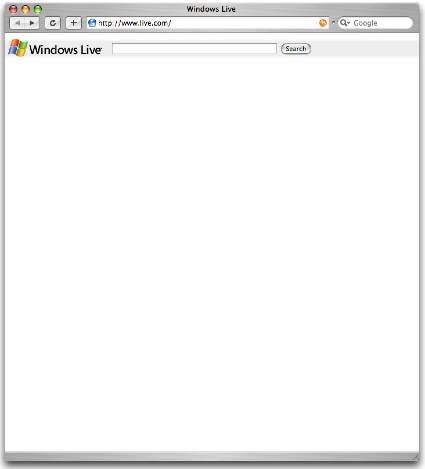 I'll say this for the design: it's uncluttered.